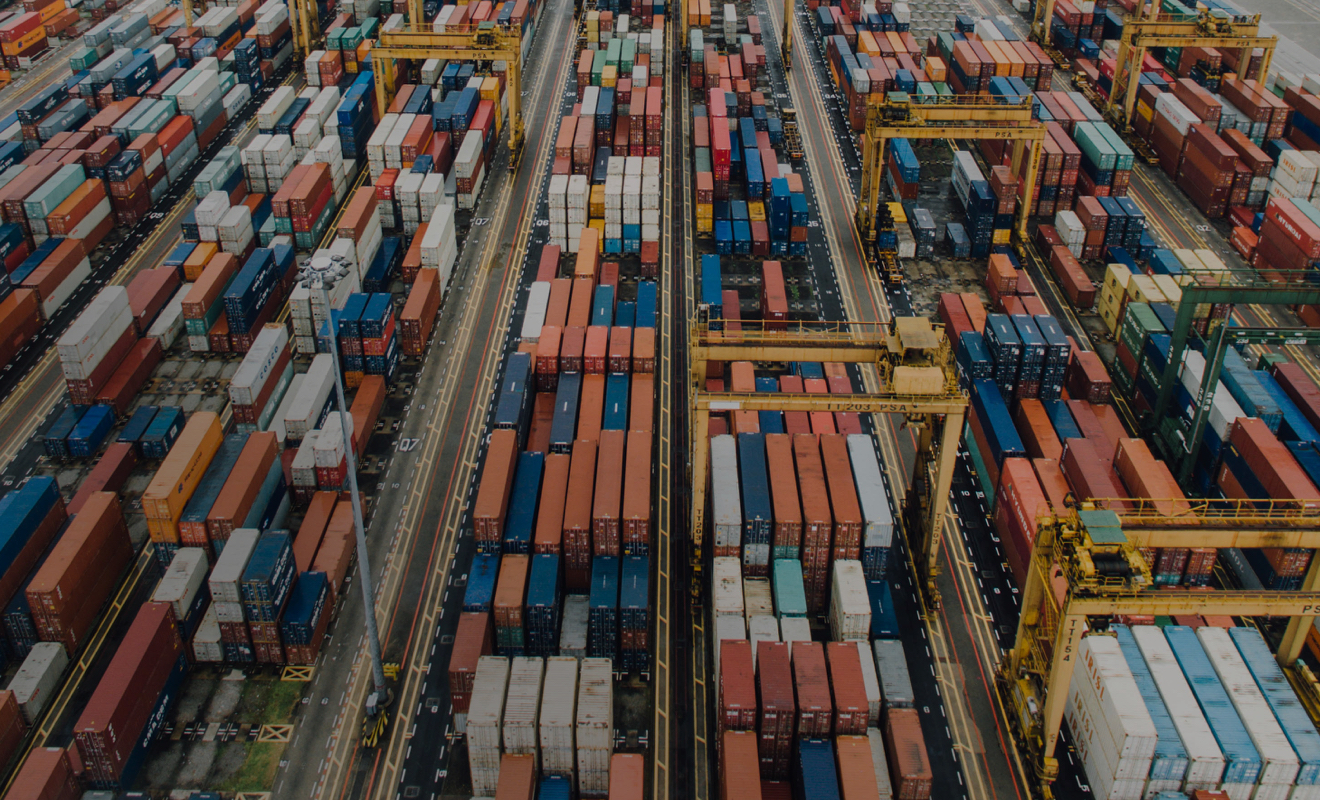 Blockchain Case Studies
Blockchain in Supply Chain: Real-life Projects Across Industries
Author
publish date
January 31, 2019
Tags
share article
In September 2018, Jack Ma spoke at the World Artificial Intelligence Conference, and at one point his speech took an unexpected turn. The founder of Chinese e-commerce giant Alibaba suddenly turned the spotlight to blockchain. He argued that the technology, paired with the Internet of Things (IoT), can and should promote the transformation of the manufacturing process and supply chain as well as the evolution of society towards a greener future.
Alibaba can be considered a blockchain pioneer: the company filed 43 blockchain patents in 2017, ten percent of all blockchain-related applications. We have yet to discover how many of them are connected to the manufacturing and supply chain, but Alibaba already has competitors in the field.
From the bidding process to aerospace and mining, we look at the many ambitious blockchain use cases for supply chain from the world's leading companies.
Join us as we explore them below.
Blockchain for Food Supply Chain — Walmart, JD.com, IBM
Food safety is a towering issue for both the retail industry and the world. Each year one-in-ten people are affected by food-borne diseases and 420,000 lose their lives. Meanwhile, it can take weeks or even months to identify the point of contamination, which leads to further illness, loss of revenue, and wasted products.
In 2017, Walmart has partnered with IBM to tackle this challenge by creating a transparent food ecosystem on blockchain. Blockchain Food Alliance (BFA) was born: JD.com, one of China's biggest retailers, as well as a NASDAQ-100 and Fortune 500 company, and Tsinghua University National Engineering Laboratory for E-Commerce Technologies, joined Walmart and IBM to improve food safety and tracking in China and worldwide.
The organizations will use blockchain and IoT to track the entire journey of a food product — where it was grown, handled, stored, and inspected, as well as every step the product made before reaching the store.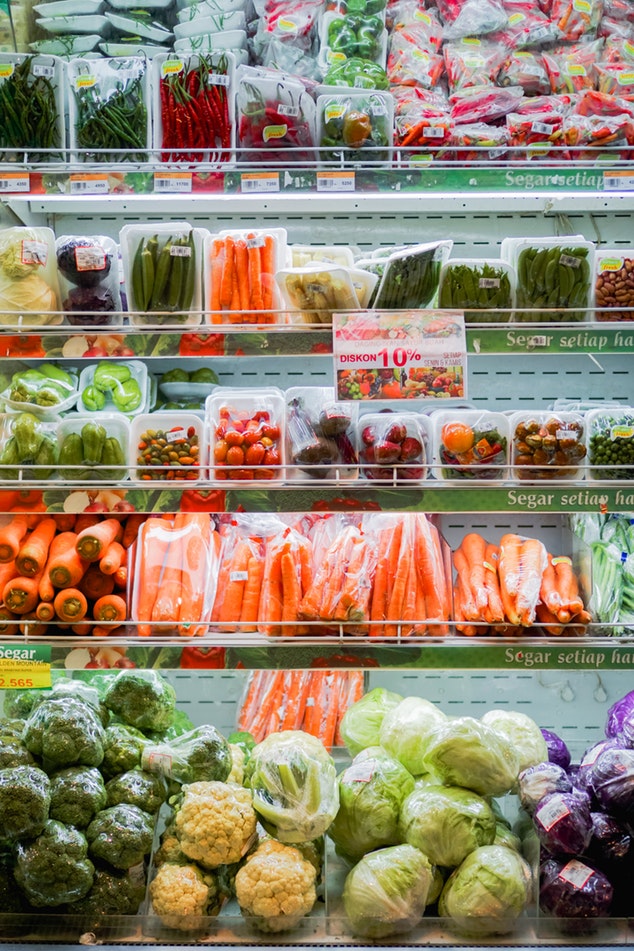 The Alliance will create a standard-based method of gathering data about the provenance, safety, and authenticity of a food item, tracing it in real-time until it reaches the store shelf. Concurrently, the blockchain part will be designed to ensure data security of all parties, enabling each to integrate their own online and offline traceability solutions (for example, IoT sensors) and quality management tools.
In the long run, BFA aims to bring transparency to China's food ecosystem and increase consumer confidence both in the country and around the world. Leading food supply and retail companies (Nestle and Unilever among them) voiced the desire to collaborate with BFA, indicating the increasing demand for blockchain in supply chain.
Food Sustainability — Provenance
Provenance's blockchain platform has a solution for Japan's sushi traders. The company works with an Indonesian non-governmental organization (NGO) that assesses the sustainability of operations of fisherfolk, as well as confirms no slavery is involved. A fisher catcher uses a smartphone with a dedicated app (both provided by Provenance) to register their catch and see if it meets the quotas of the NGO and organization that would buy the fish. To achieve this, the company uses different tags for different boats and fish-catching methods, including QR codes and NSC chips. After, the system sends all the data to the Ethereum-based blockchain. If the receiving restaurant wants to show the providence of the fish is sustainable and not connected to slavery operations, they have to cooperate with a digital token.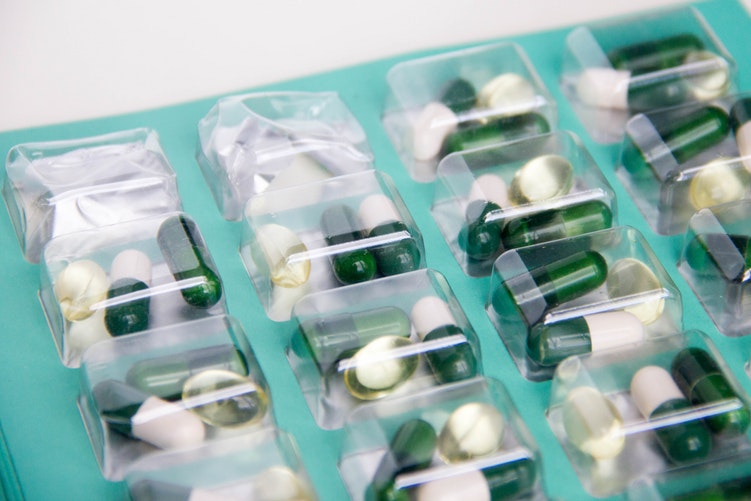 Novartis — Blockchain for Pharma Supply Chain
Swedish pharmaceutical company Novartis is experimenting with blockchain and IoT to track medicine temperature in real-time for all participants in the supply chain, as well as identify counterfeit medical products.
Another company's effort extends beyond blockchain in the supply chain. Novartis is engaged in the creation of a consortium distributed system that will connect the European pharmaceutical industry and EU. The consortium will converge pharmaceutical companies, clinical labs, hospitals, educational establishments, and other parties. It will address issues in counterfeit drug detection, supply chain, clinical trials, and patient data management.
SteelTrace — Blockchain Technology in Supply Chain of Metals
Quality control in the steel industry is a long and complex process that does not always guarantee the buyer gets what they paid for. The process is paper-based, the certificates of authenticity have to pass through a large number of steps, and there are a lot of parties involved. As a result, quality control often becomes obscure, creating opportunities for fraudulent activity as well as the risk for the buyer that they do not get the steel they ordered.
SteelTrace aims at solving the issue once and for all by transferring the process to blockchain. The certificates will be registered on blockchain instead of paper, and visible to all parties involved in the process. Tracking the journey of steel would become significantly easier, reliable, and efficient for all the parties involved.
It does not seem like SteelTrace considers adding IoT to the equation to automate the process yet, but considering that the steel industry operates on big budgets, securing the quality control step with blockchain for supply chain may suffice at first.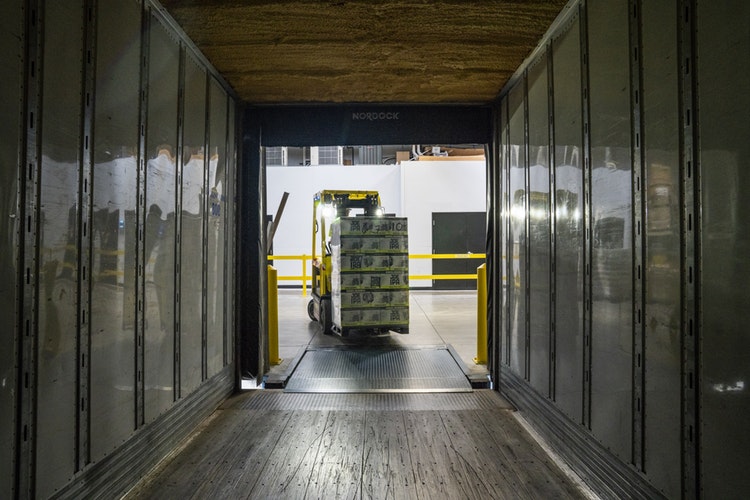 Bidding in Supply Chain Projects — Kuovola Innovation
For many businesses, selecting a vendor in the bidding process often takes too much time, and the process itself is not always transparent. Finnish company Kuovola, which focuses on innovative projects in logistics, digitalisation, and other industries, wants to solve the issue. The company is creating a blockchain solution that will make the bidding process in supply chain more transparent and automate it with Smart Contracts.
Here is the logic behind their solution. First, RFID-equipped pallets send information about what they need to get from one location to another on blockchain. Then, mining applications of carriers place bids to win the transfer. An RFID awards the job to the carries with the most fitting conditions while the blockchain registers the transaction. Set in stone on the ledger, the tags also allow for tracking the movement of pallets down the supply chain.
Blockchain for Manufacturing Supply Chain — innogy & EOS
Although it might sound ambitious today, blockchain-based digital manufacturing is a reality.
EOS (a leader in industrial 3D printing), innogy (a subsidiary of RWE, an energy leader based in Germany), and Cognizant are building a prototype of a blockchain-based 3D printing factory. It will serve a number of different purposes:
Ensure the highly valuable design files are secure from theft and tampering by transferring them to blockchain.
Use Smart Contracts to automate the negotiation of terms and conditions and pick the most fitting 3D printer for a client.
Execute secure blockchain-based cryptocurrency payments to file owners as well as other intellectual property owners.
Create and store "digital product memories" on the blockchain. These "memories" are immutable and comprehensive records on a product (source of the raw materials used in its creation, where and how it was manufactured, the product's maintenance history, and and other)
This blockchain for supply chain will streamline the manufacturing process, improves product quality, cut operational costs, and ensure intellectual property is secure.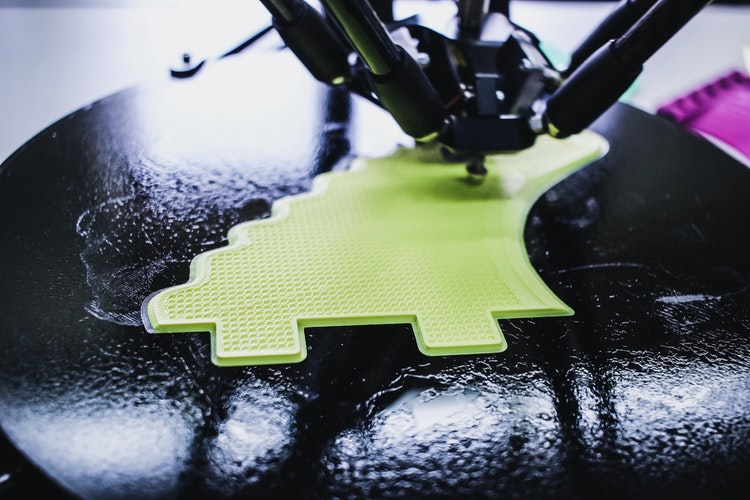 Blockchain Solutions for Supply Chain from Big Brands
Building a large-scale enterprise blockchain takes a lot of time and effort. Companies need to carefully consider where and how to implement a blockchain solution in their business, build a prototype and see how it works, and then proceed to the development stage and beyond. This stands true for blockchain examples in supply chain. More so, the process of blockchain implementation becomes even more complex for supply chain when IoT becomes part of the equation. Plus, as first blockchain concepts for supply chain emerged only a few years ago, many businesses are either on a planning or prototyping stage today.
Rolls-Royce
As usual, examples come from top-tier brands. Rolls-Royce announced they are working with blockchain developers to explore the benefits of blockchain in supply chain.
"The company sees opportunities to automate records for complex products that currently require significant manual effort to ensure they are well managed," a Rolls-Royce spokesman said, according to Reuters.
Airbus & Air France
According to Airbus's spokeswoman, blockchain technology for supply chain seems to be a natural fit for the company. The aircraft maker was looking for a blockchain solution architect to be based on one of the company's sites in Europe, according to a job posting. The company has also created an internal working group to pinpoint the areas and business challenges the technology might help with. Other companies prefer not to detail their blockchain for supply chain projects, sticking to brief announcements. In 2017, Air France stated they are considering using blockchain platforms to elevate the maintenance operations.
Ford
The automotive giant has partnered with LG Chem and other companies to create a blockchain platform that will help track cobalt and other minerals from mine to the end user.
The process of transferring data to blockchain begins at the mine. The minerals are tagged for operations like smelting and refining and shipped for corresponding locations, and then further down the supply chain.
The consortium's participants also involve Huayou Cobalt and a mine in the Democratic Republic of Congo.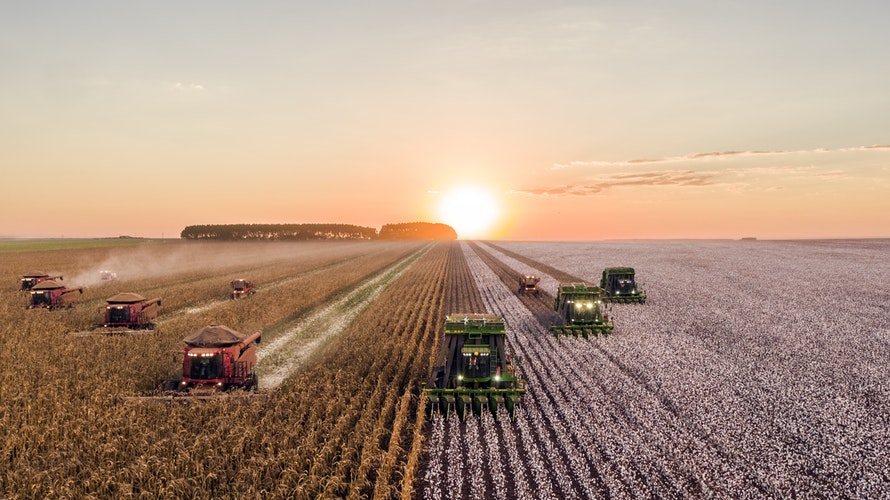 IBM — Blockchain for Agriculture Supply Chain
Agriculture technology startup Hello Tractor connects Africa's small-scale farmers to the equipment and data analytics for better crop production. The company partnered with IBM to create an artificial intelligence and blockchain-driven online platform for it clients. The solution will help them gather, track, and share data while creating end-to-end trust and transparency for the supply chain in African agricultural business. The pilot version will be released in 2019.
Conclusion
Is blockchain good for supply chain? We still have to wait and see, but the aforementioned projects show that everything is in place for it to elevate different supply chain steps in different industries. Whether it is empowering fisherfolk right on the boats to ensure quality catches, or solving critical challenges of the bidding process, blockchain advantages for supply chain are big and far-reaching.
What does blockchain mean for supply chain strategy of your enterprise? What are the adoption challenges? Get in touch with our experts for a comprehensive consultation.
---
2019: More Blockchain Supply Chain Use Cases Coming
This year will see many companies across industries bring their blockchain plans to reality. Supply chain is one of the top application areas, so many of those efforts will be connected to it.
We will be exploring them in our blog, so be sure to subscribe to our Facebook page for more blockchain in the supply chain industry coverage.